Accurate billing and proof for customers
This POS software goes beyond just processing sales and billing. This comes with a bundle of features and offerings for your business so that you can manage your sales from various outlets regardless of what you sell. Whether you run multiples businesses or have many outlets for the same business, this software will become handy as it has all the capabilities you would look for in a POS software.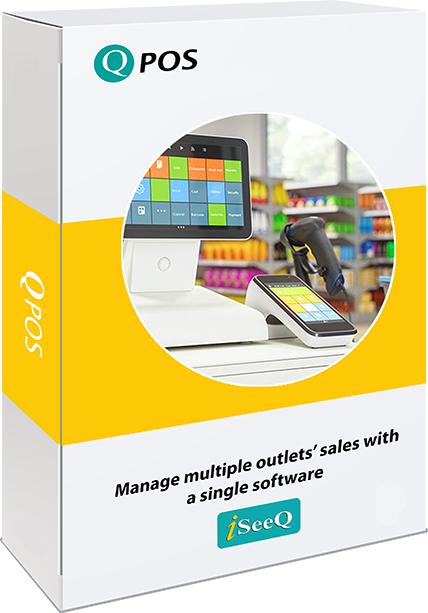 Features of this bundled POS are:
Manage multiple outlets' sales with one software
Manager your customers and suppliers
Billing at the point of sales
Inventory manager with warehouse and stock transfer
Returns and credit note handler
Loyalty and Gift Vouchers
Discount and promotion handling
Expense tracker and account manager
User Access and Role Management
Intergrade with CRM, Ecommerce Platform
Dashboards and statistics to give a snapshot of your business
User friendly interface with translation
Customized settings for currency, profit margins, discounts, taxes and much more allow you to feel the software as if it is purely crafted for your own business.


Founded in 2012, iSeeQ provides excellent software solutions at the best prices. We cater to both local and international clients, and take pride in developing solutions that help businesses grow while maintaining that quintessential human connection with our clients.
Your message has been sent. Thank you!