An invoicing and income expense tracking system for your business
While running your own business is a dream that many aspire to, few realize the mountain of paperwork that needs to be completed every year. Keeping track of expenses and payments, reminding yourself of pending payments, client information etc. is hard enough, even without considering the amount of paperwork in receipts and bills that a business needs to hold onto. Audits and taxes add further headaches for business owners, having to dig through and remember past activities with a legal penalty hanging over their heads if they make a mistake.
QInvoice will take care of all these problems, processing all information related to invoicing activities, such as pending payments, recurring expenses and furnishing owners with business reports with a few clicks of the mouse. This single piece of software may be the most important investment you make for your business, streamlining many processes with its intuitive and easy-to-use interface.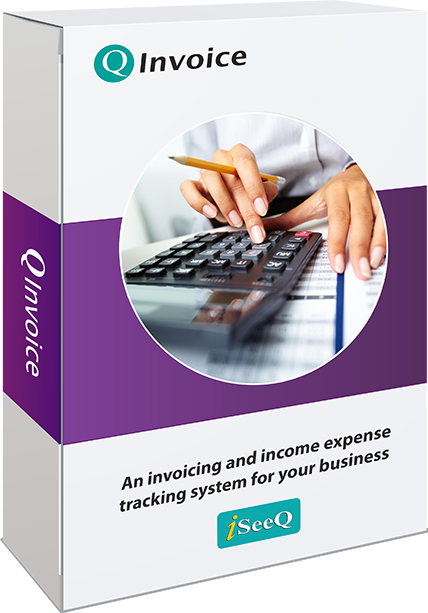 Instant snapshot of business financial health
Real-time updates to information
Reminders for recurring client payments – on-time payments from clients
Tracking quotations accurately, and converting to invoices as needed
Reminders for recurring expenses
All receipts and bills can be scanned into the system
No laborious paperwork
Instant reports available through Email, Screen of Print
Filter information as needed
All client information in one system – all transaction history
Track overdue invoices and partial payments
Professional, customizable invoice templates to suit your needs
No stress in dealing with taxes or audits – information is already prepared
No hidden costs – full system for one-time purchase (or subscription if preferred)
With key information at your fingertips, your business forecasts will be much more accurate, enabling you to make quick and informed decisions.


Founded in 2012, iSeeQ provides excellent software solutions at the best prices. We cater to both local and international clients, and take pride in developing solutions that help businesses grow while maintaining that quintessential human connection with our clients.
Your message has been sent. Thank you!