A complete solution to automate your organization business process
Reduce inefficiency within your organization structure, by entering and processing all information into one single solution. With QAutomate you can completely automate your business processes, a software that can handle every aspect of your business administration operation.
All administrative work can be completed using this software, with a single person able to handle multiple business operations if necessary, or designated department heads being given access to their relevant area.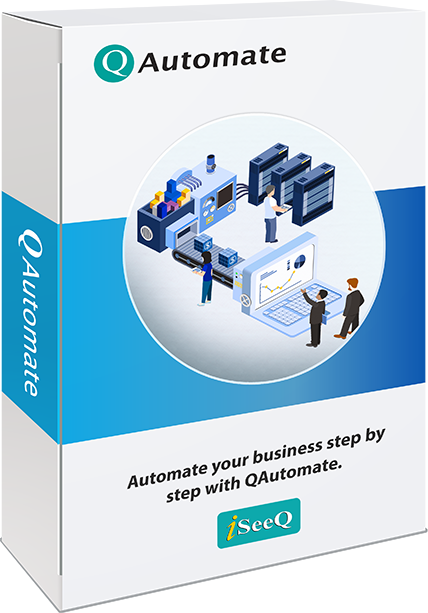 Manage your warehouse and inventory
Process orders with quotations and invoice
Handle your payments
Track employees' attendance and leaves
Process pay-slips and manage payroll with EPF/ETF
Tracking your income and expenses
Manage your customers and leads to increase sales
See your business on a Dashboard
Generate required reports and statistics
Manage and maintain your assets
Secure your system and data
Bring online presence of your business
Gone are the days of waiting for annual reports to know how your business is doing – with QAutomate, a few clicks of the mouse will summarize the profitability of your venture, monitoring all incoming and outgoing cash flow in real-time.
Generate reports and documents needed for labor department inquiries, taxes or audits instantly, instead of digging through mountains of paperwork and records.
The software can be purchased in separate modules as needed.


Founded in 2012, iSeeQ provides excellent software solutions at the best prices. We cater to both local and international clients, and take pride in developing solutions that help businesses grow while maintaining that quintessential human connection with our clients.
Your message has been sent. Thank you!